During the 1940s, the era of war was characterised by devastation and a sense of meaninglessness. As the post-war avant-garde movement emerged, there arose a desire to mock its solemnity while also reshaping its political and cultural influence. Initially, a group of artists, architects, and historians engaged in an academic inquiry, but this quickly transformed into conversations about bridging the gap between art and everyday life by venerating mass-produced items. This new form of art, popularly known as "pop art," transformed into a cultural phenomenon that was embraced by the masses.
Artists such as Andy Warhol and Roy Lichtenstein spearheaded a movement that sought to democratize commercial art and reimagine it in a wide variety of forms. By closing the distance between the art expert and the audience, this art form became more egalitarian, inclusive, and open-minded. This novel approach to art was characterized by objectivity and immediacy, as it drew inspiration from ordinary, everyday objects like comic strips, road signs, hamburgers, flags, and many more.
Pop art draws heavily from American culture and emphasises sensational themes that reflect the growing influence of consumerism on an increasingly image-obsessed audience. The iconic images of Marilyn Monroe and Campbell's Soup Cans created by Warhol are well-known to most art enthusiasts. Warhol's repetitive use of the same image produced a disquieting effect with its vivid, seemingly harmless colors and deliberately expressionistic style. However, few individuals are familiar with Marisol Escobar, an overlooked figure in the world of Pop Art and a close associate of Warhol. Marisol blended folk art with block sculptures in her portrayals of popes, presidents, and her own family.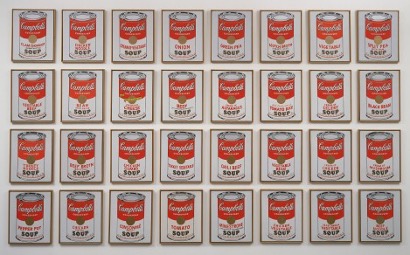 Image Source: Andy Warhol,
Campbell's Soup Cans
, Museum of Modern Art, 1962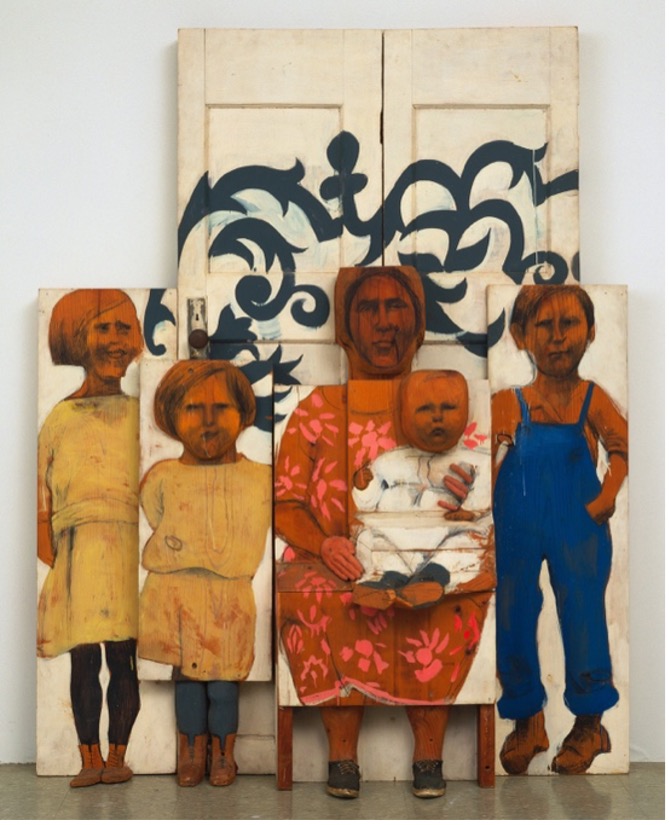 Image Source: Marisol Escobar,
The Family
, Museum of Modern Art, 1962
During the early 1980s, Pop Art experienced a revival as Neo-Pop Art, thanks in large part to artists like Jeff Koons. Koons' joyful balloon animals examine the themes of celebrity and spectacle. He is one of the most provocative artists in the Pop Art world, frequently presenting bold and daring works through the use of art fabrication. Koons' series, The New, featured vacuum cleaners that sparked discussions about how people idolise everyday consumer objects.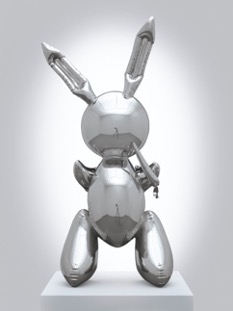 Image Source: Jeff Koons,
Rabbit
, Christie's, 1986
Departing from Pop Art's British and American origins, Takashi Murakami spearheaded a new wave of contemporary cartoon art. Takashi is currently Japan's most renowned yet controversial artist, owing to the socially influential nature of his work. At first glance, his animated world seems cheerful and colorful, but Takashi's strikingly hued cartoons make bold statements about topics like race and violence. Takashi is also the trailblazer of the Superflat movement, which integrated manga and anime into the world of art.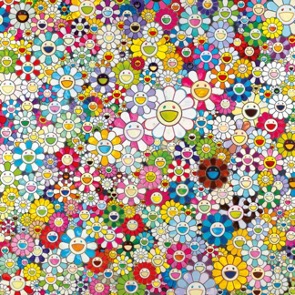 Image Source: Takashi Murakami,
When I Close My Eyes, I See Shangri-la
, Christie's, 2012
We appreciate you taking the time to read our blog post. Enhance your collection with the exquisite artwork available at our gallery. You can view our collection of stunning photographs, paintings, and sculptures on our website. Upon checkout use a special discount by using the code
FESTIVE10
.
Promotion valid for a limited period only.
Feature image: Ali Kashwani