(Feature Image: A picture taken on February 6, 2017 shows graffiti by Malaysian-based Lithuanian artist Ernest Zacharevic on a wall of Dubai's 2nd of December street, which is part of the government-funded Dubai Street Museum project. Credit - NEZAR BALOUT/AFP via Getty Images)
Dubai's public art stands as a testament to the city's forward-thinking ethos. The decision to unite the traditions of a desert city with an avant-garde art scene is a daring one. Amidst the steel and glass structures, public art injects warmth, beauty, and a sense of humanity into urban spaces. It underscores the UAE's unwavering commitment to nurturing creativity, innovation, and cultural exchange. In a city renowned for its audacious ventures, public art has emerged as a potent avenue for cultural expression.
The Dubai Canvas Festival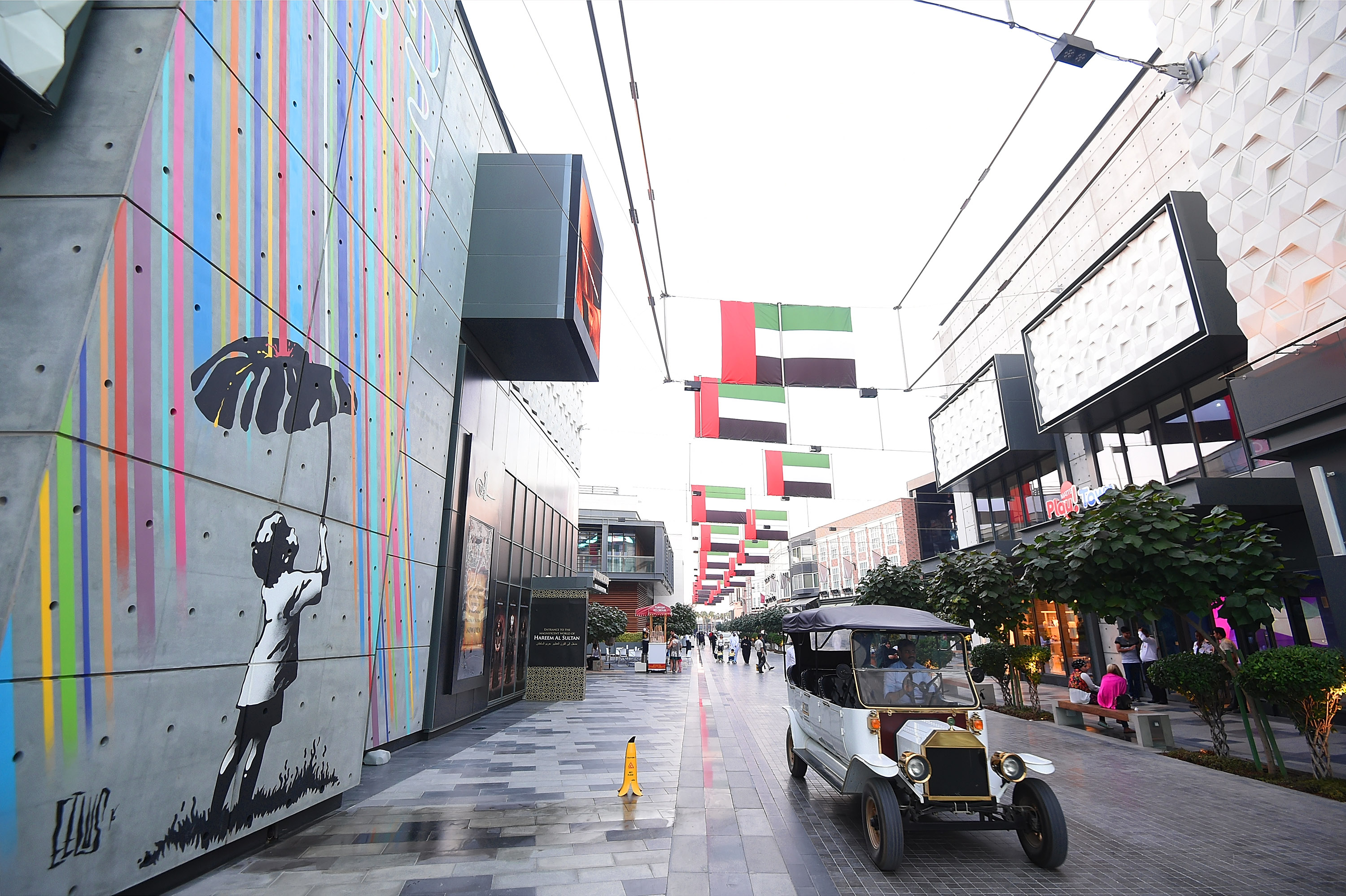 Photo by Tom Dulat/Getty Images
The Dubai Canvas Festival serves as an annual celebration of 3D street art, metamorphosing Jumeirah Beach Residence (JBR) into an open-air art gallery. International artists craft mind-bending illusions on the pavement, beckoning both residents and tourists to step into fantastical realms.
Al Fahidi Street Murals
Photo by Tom Dulat/Getty Images
Dubai's historic Al Fahidi district is adorned with an array of murals that depict scenes from traditional life. These artworks offer a window into the city's history, showcasing cultural elements such as falconry and trade that once defined Dubai.
Museum of the Future
The iconic Museum of the Future, nestled in Dubai's bustling financial district, boasts a breathtaking façade adorned with Arabic calligraphy. This artwork pays homage to the region's rich history and culture while embracing the limitless potential of the future.
Art on the Dubai Metro
Photo by Oyesan Dino Magkasi
The Dubai Metro has gained renown for its integration of public art within its stations. Each station serves as a gallery in its own right, featuring distinctive artworks that capture the essence of the city and the neighborhoods they serve. For instance, Al Ghubaiba Metro Station showcases photographs of Sir Wilfred Thesiger, while various other stations display archival photographs, providing a vivid portrayal of the UAE's rich history and culture.