Abu Dhabi International Book Fair 2023: The Arabian Gallery spotlights captivating artworks.
Posted by: Rupashree Ravi
---
The highly anticipated Abu Dhabi International Book Fair 2023 exceeded expectations with its remarkable range of exhibitions and events throughout the past week. As the annual literary, art, cultural, and publishing gathering concluded on Sunday, it marked yet another successful edition at the Abu Dhabi National Exhibition Centre. Inviting visitors to embark on a journey of endless stories, the fair showcased a vibrant theme of sustainability, aligning with the UAE's designation of 2023 as the 'Year of Sustainability.' This global platform aimed to foster unity among attendees and encourage individual actions towards sustainability. Furthermore, the event celebrated profound cultural connections and presented a packed agenda of artistic sessions.
The Arabian Gallery took great pride in participating and presenting a diverse collection of artworks by both local talents and renowned international artists. With an assortment of paintings, original photographic prints, and sculptures, our exhibition captivated the interest of numerous curious visitors and art enthusiasts. Our team had the privilege of engaging with esteemed guests, including representatives from the Ministry of Education, Dubai Culture & Arts Authority, and the fair's guest of honor, the Republic of Türkiye.
For many artists, their creations are inspired by deeply rooted values and unique aspirations. The Arts section of the exhibition served as a host to a series of carefully curated activities, catering to the diverse interests of all attendees. It offered a remarkable showcase of inspiring artistic expressions from established and emerging artists, providing a platform for connection, learning, and mutual inspiration.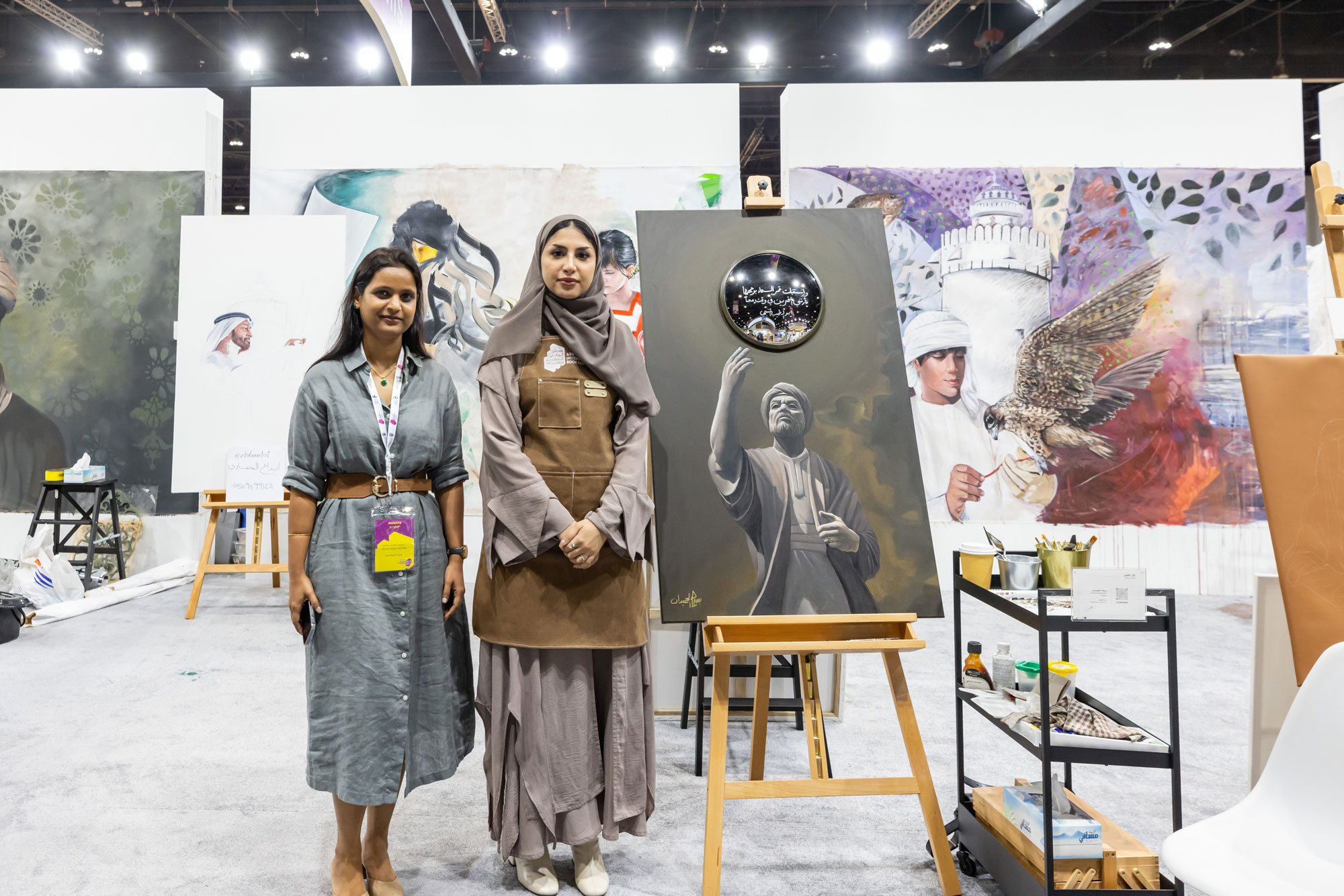 With artist Basmah Alhuamidan.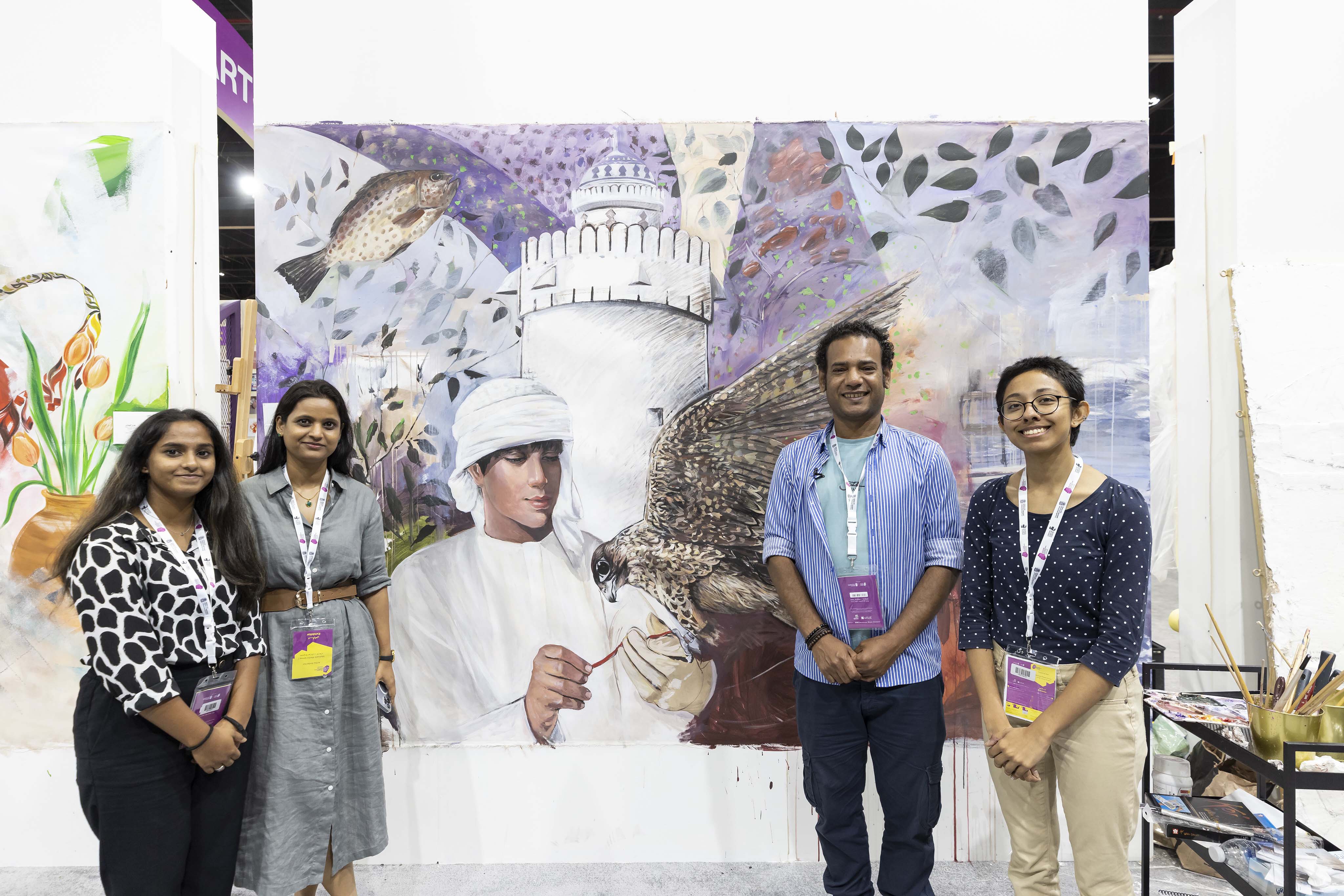 Artist Assran Abdulelfattah and his stunning mural.



Visual artist Kais Alshaer.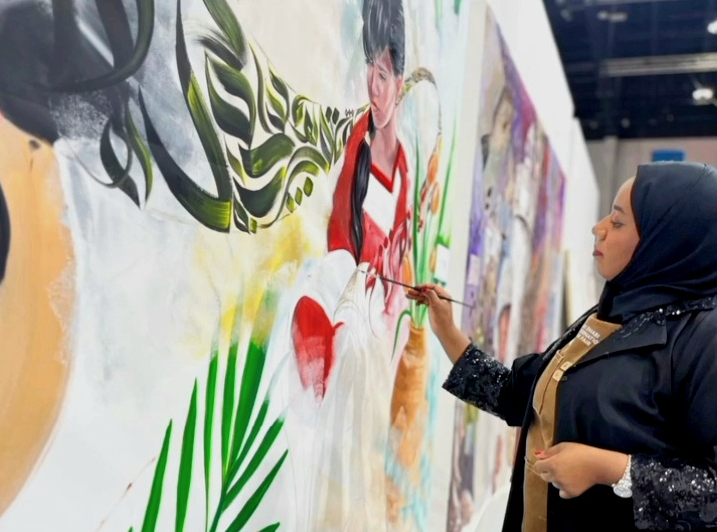 Ebda Al Hammadi and her beautiful live painting.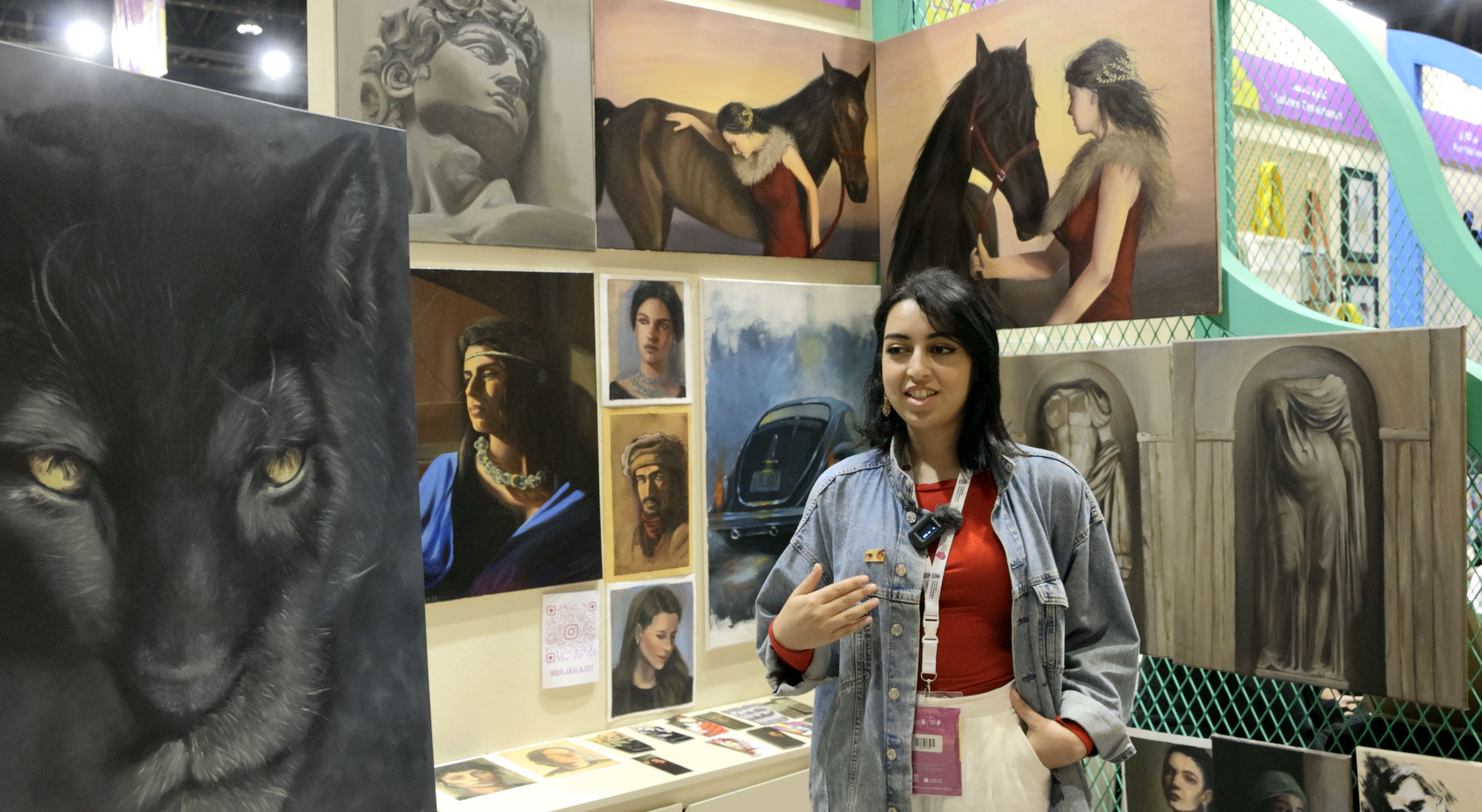 Portrait artist Malak Al Ajou.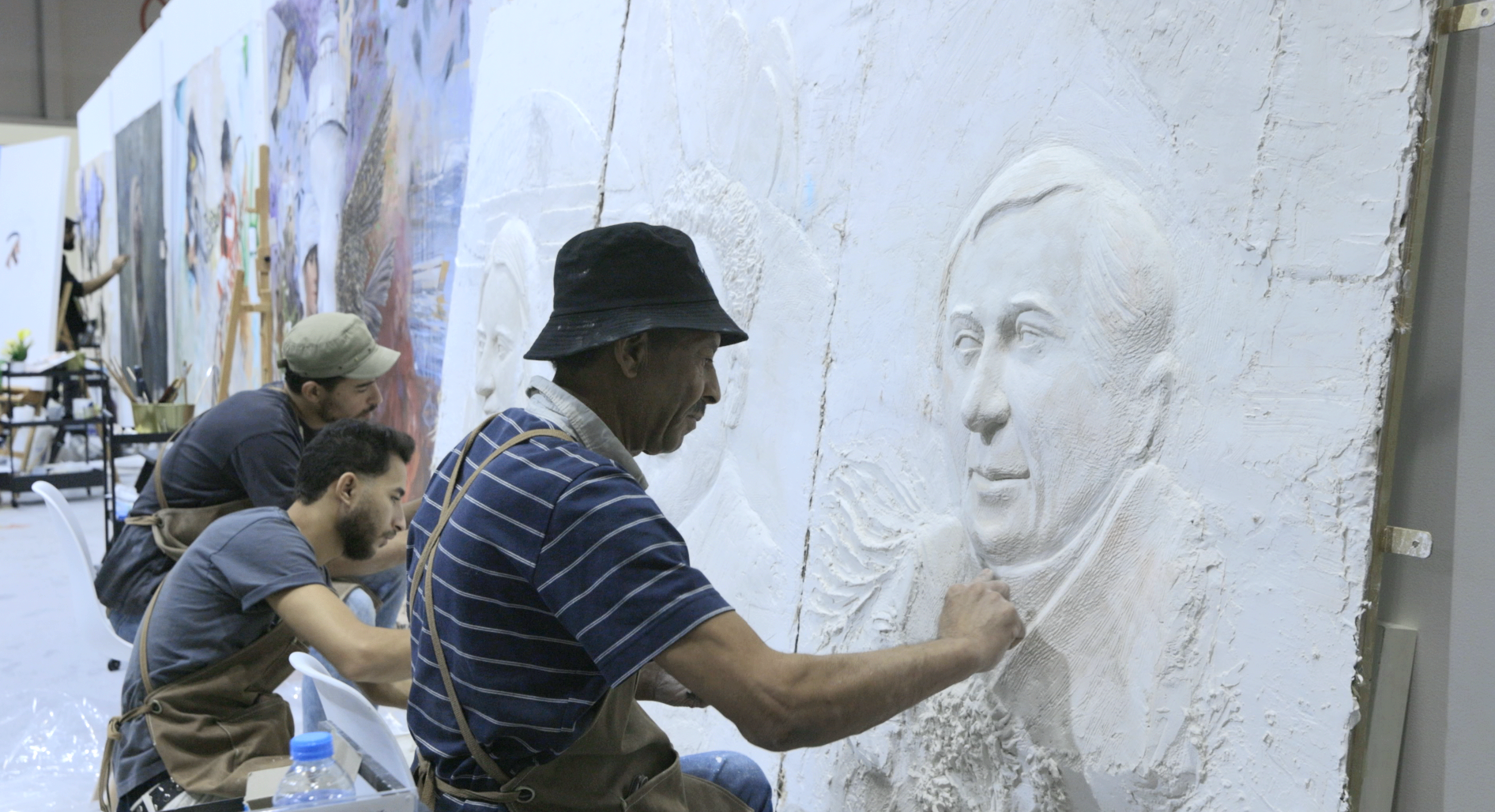 Artists of Ishtar Fine Art.

At The Arabian Gallery, we had the honor of connecting with a multitude of gifted artists, including Kais Alshaer, Ebda Al Hammadi, Malak Al Ajou, and the talented artists of Ishtar Fine Art, among many others. This gathering brought together a diverse group of participants, comprising both Emirati and foreign artists, who showcased their remarkable artistic creations. Each artwork closely reflected the profound heritage and enduring traditions of their respective countries.
Join us at The Arabian Gallery to immerse yourself in a vibrant atmosphere where the thriving art community of the region unites, bringing the world of art closer to you.
---