Into the Grand Oeuvre of Andrew Vicari
Posted by: Rupashree Ravi
---
Andrew Vicari, a figurative painter and virtuoso, achieved a thriving career in the Middle East, creating remarkable paintings of prominent Arabic royalty. His magnum opus artworks feature historical scenes, landscapes, and lifelike portraits of the rich and famous. Remaining loyal to traditional painting media, Vicari defied changing art trends.
Driven by a thirst for adventure, Vicari embarked on global travels, eventually finding himself captivated by the Arabian Peninsula's traditions and culture. In the 1970s, he gained recognition by immersing himself in the vibrant Bedouin lifestyle. This led to his appointment as the official painter to the King and Government of Saudi Arabia, catapulting him to critical acclaim and substantial commercial success.
Commissioned to paint heads of state and Saudi royals, Vicari reshaped Arabic art and gained worldwide fame as "The King of Painters and Painter of Kings." One of his notable works was The Triumph of The Bedouin, a 60-piece series that narrated the country's history from its origins. Alongside his esteemed role as a court painter, Vicari explored themes of war and victory, striving to preserve the memory of military personnel and veterans through his art.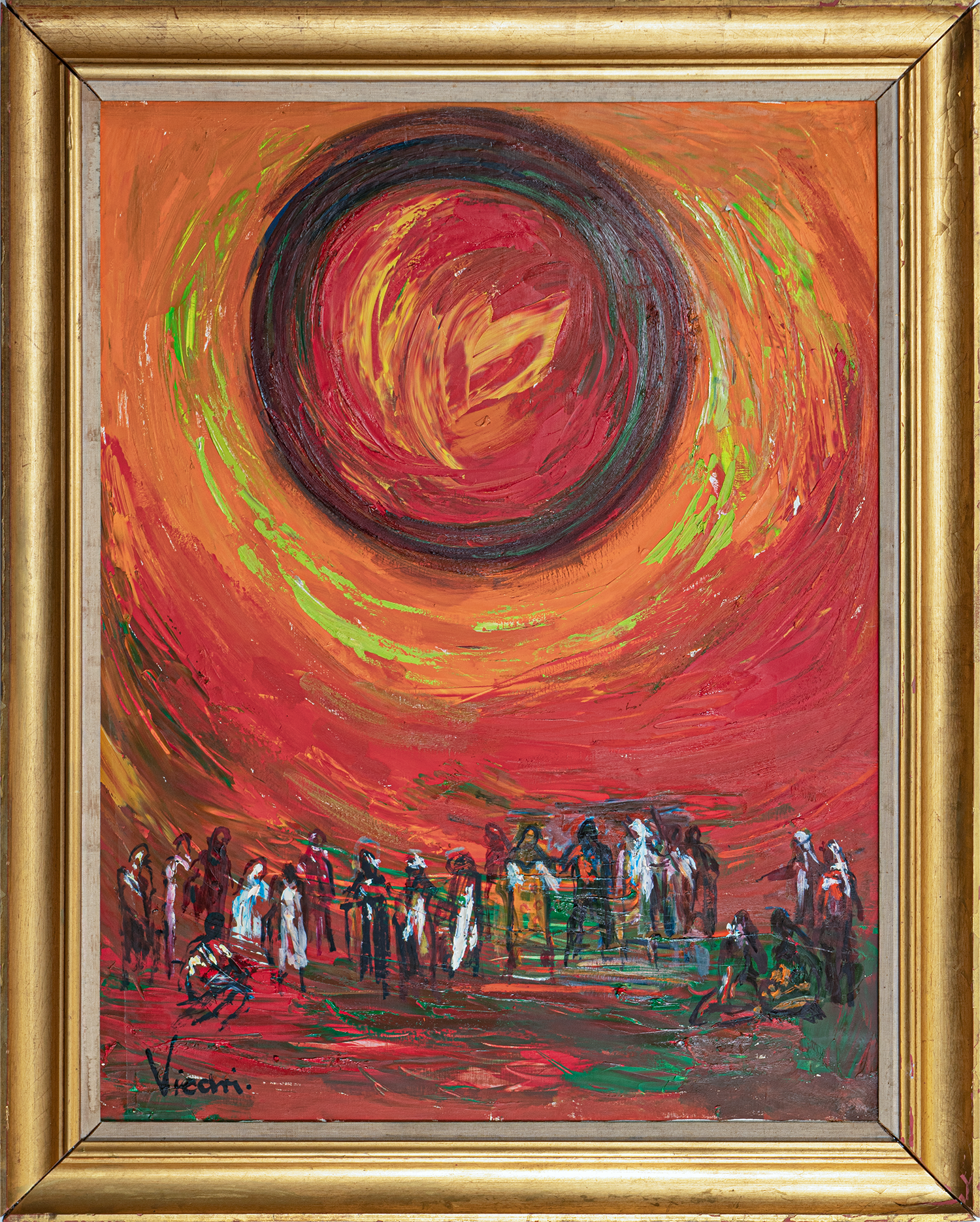 Vigonade de Boni Yas II
Andrew Vicari, known as the "Rembrandt of Riyadh," created a lasting legacy through his exquisite paintings of the Middle East. Embracing the genre of "Romantic Realism" Vicari showcased his distinctive signature and style of art throughout his career. While his subjects varied, he consistently captured the essence of nobility, politicians, and movie stars. Remaining committed to traditional visual arts, Vicari maintained a timeless approach in his creations.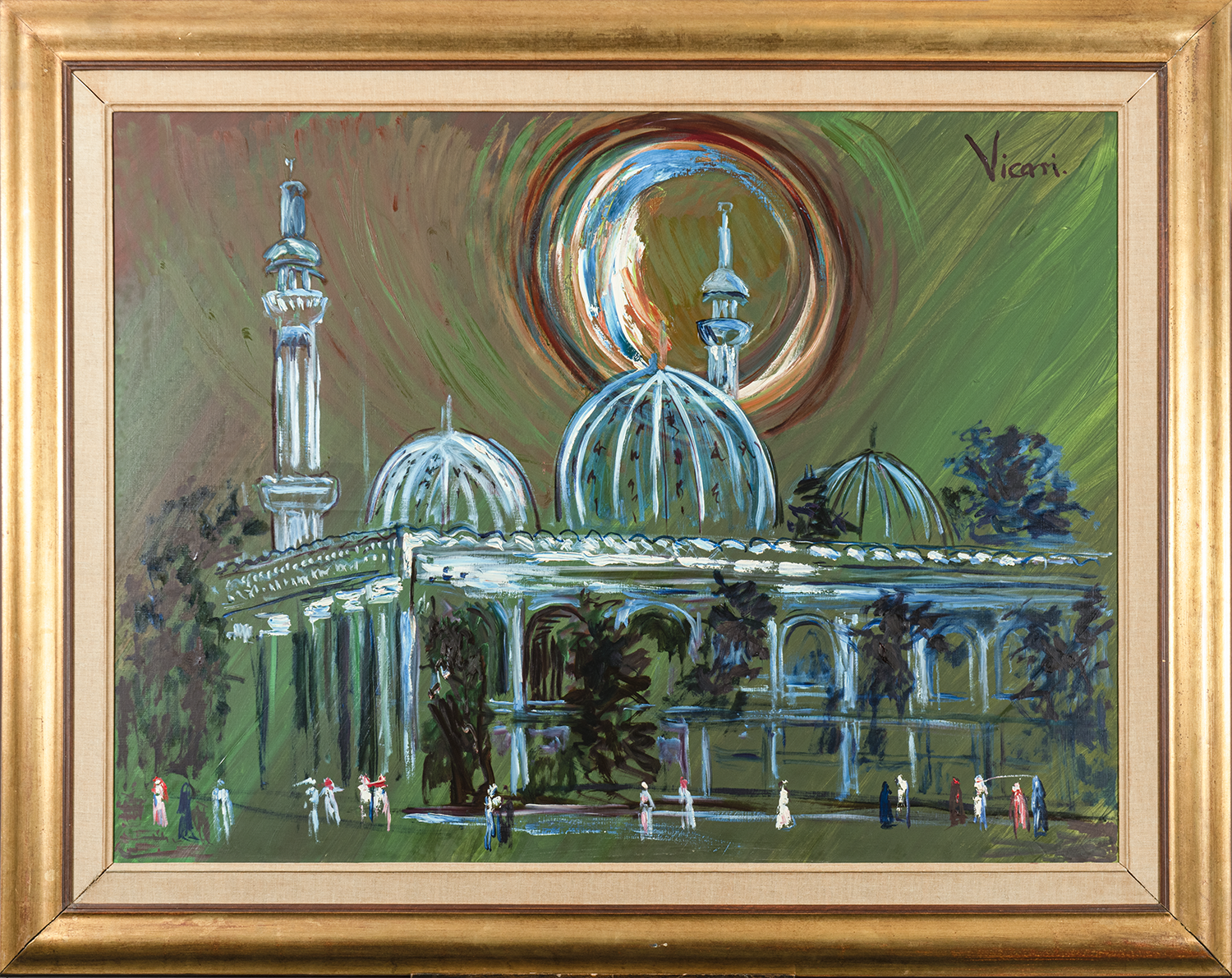 La Mosquee de Tiberius
Andrew Vicari's artistic legacy endures through his captivating paintings, which are now exclusively available for viewing and purchase at The Arabian Gallery.

We appreciate you taking the time to read our blog post. Enhance your collection with the exquisite artwork available at our gallery. You can view our collection of stunning photographs, paintings, and sculptures on our website. Upon checkout use a special discount by using the code FESTIVE10. Promotion valid for a limited period only.
---