Exploring David Galbraith's Stellar Clock Collection: A Narrative of Innovation and Tradition.
Posted by: Rupashree Ravi
---
Mechanical clocks have a rich history that dates back centuries, serving as the most reliable way to tell time long before the advent of wristwatches or smartphones. Clocks have played a significant role in shaping the architectural landscape of cities, with some of the oldest landmarks, such as the Deira Clock Tower in Dubai and Big Ben in London, having become symbols of their respective regions. While clocks in the past were primarily functional, today, they are admired for their aesthetic appeal.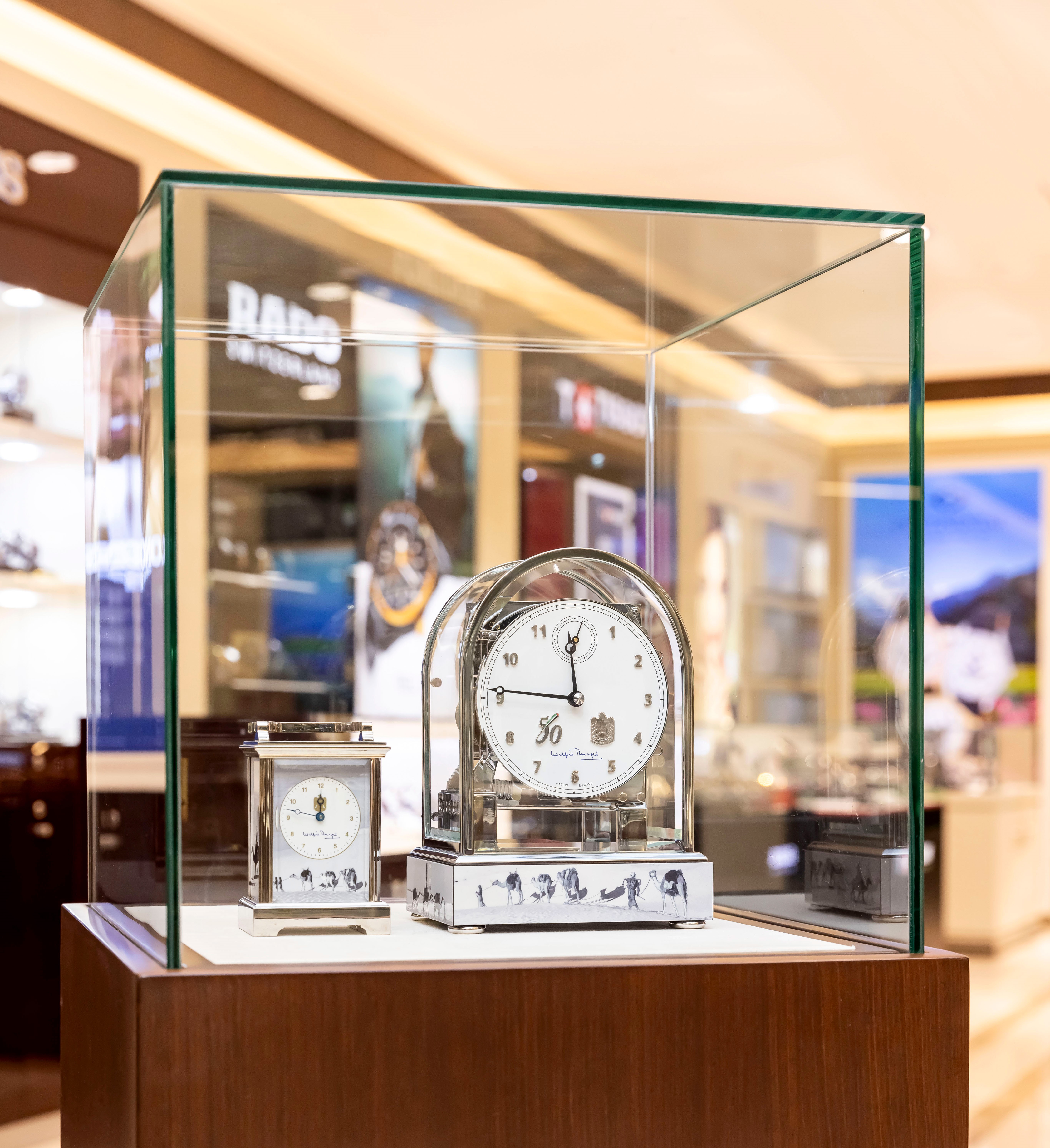 David Galbraith's Limited Edition Carriage and Cheltenham Clocks
David Galbraith, a renowned artist with a passion for fine art and graphic design, has contributed to the legacy of clock making with his unique timepieces. David collaborated with Deacon & Son, a fine timepiece manufacturer, to design a series of clocks that celebrate the United Arab Emirates' 50th anniversary. His clocks reflect the cultural heritage of Arabia and demonstrate innovation at its best.
David's clock collection includes one-of-a-kind pieces which are gold and rhodium plated. The Cheltenham Clock showcases 20th-century photographic images of Arabia taken by the English explorer Sir Wilfred Thesiger. The UAE's 50th Anniversary Limited Edition Navigator Clock contains an opening drawer with a gold plated key to wind up the clock, and a souvenir book about the history of timepieces. Each clock is numbered and comes with a certificate of authenticity.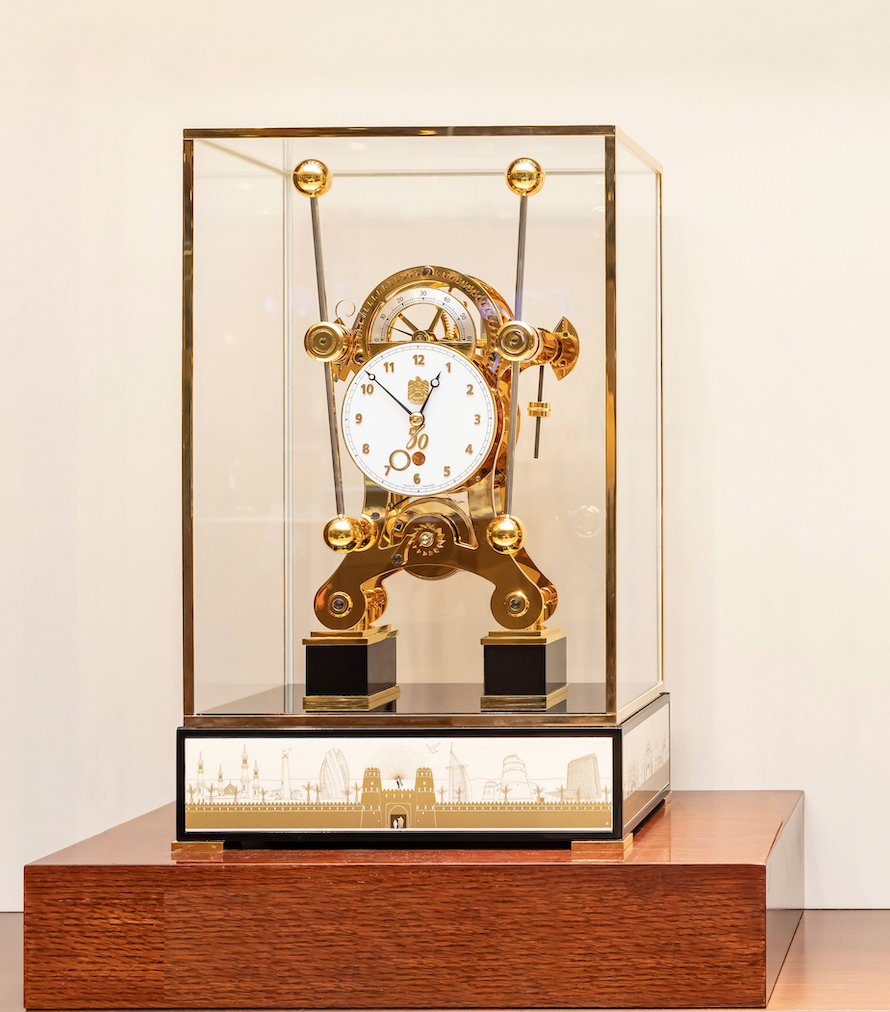 David Galbraith's UAE 50th Anniversary Navigator Clock
These stunning timepieces are available for purchase through
The Arabian Gallery
website.
We appreciate you taking the time to read our blog post. Enhance your collection with the exquisite artwork available at our gallery. You can view our collection of stunning photographs, paintings, and sculptures on our website. Upon checkout use a special discount by using the code
FESTIVE10
.
Promotion valid for a limited period only.
Feature image: David Galbraith
---