Islamic art has had a profound impact on cultures worldwide, and calligraphy is one of its most iconic elements. This artistic practice involves writing scriptures in a fluid manner, and it is considered a pillar of the school of calligraphy. Handwritten manuscripts are an important symbol of the Arab-Muslim world and a powerful form of art.
Writing is the oldest known abstraction, and the written word not only records and communicates but also conveys ideas, feelings, and vitality. Calligraphy's unique and mesmerising style captivates viewers, taking them on a journey of creativity and splendor. Classical, modern, and decorative illuminated calligraphy, in its myriad forms, highlights the brilliance of its carefully constructed strokes and letters.
Arabic calligraphy, in particular, has a rich history as an art form that exudes harmony, grace, and beauty. It is used as ornamentation in architecture and decoration and continues to preserve the flourishing tradition of the region. These charming bodies of work draw from Arabic and Persian influences to create different motifs. The fluidity of the Arabic script offers infinite possibilities, even within a single word, as letters can be stretched and transformed in countless ways.
For many decades now, the UAE has been a hub for calligraphy. Recent artists have showcased classical calligraphic works and interpreted these styles in fine art and contemporary design. Their work highlights the importance of maintaining a connection to traditional letter forms while also being responsive to developments in the field of Arabic typography.
Emirati artist Jassim Al Awadhi has produced commendable works of art by combining calligraphy with paintings and sculptures. His playful experiments with calligraphy into sculptural forms emit a valuable historical background. Similarly, artist Fatima Sherjan creates meticulously crafted calligraphic artworks that carry deep meanings. She often infuses floral elements to create fascinating masterpieces and distinctive paintings in the world of calligraphy. It is essential to embrace the beauty and charm of the Arabic calligraphy style and preserve this civilized legacy.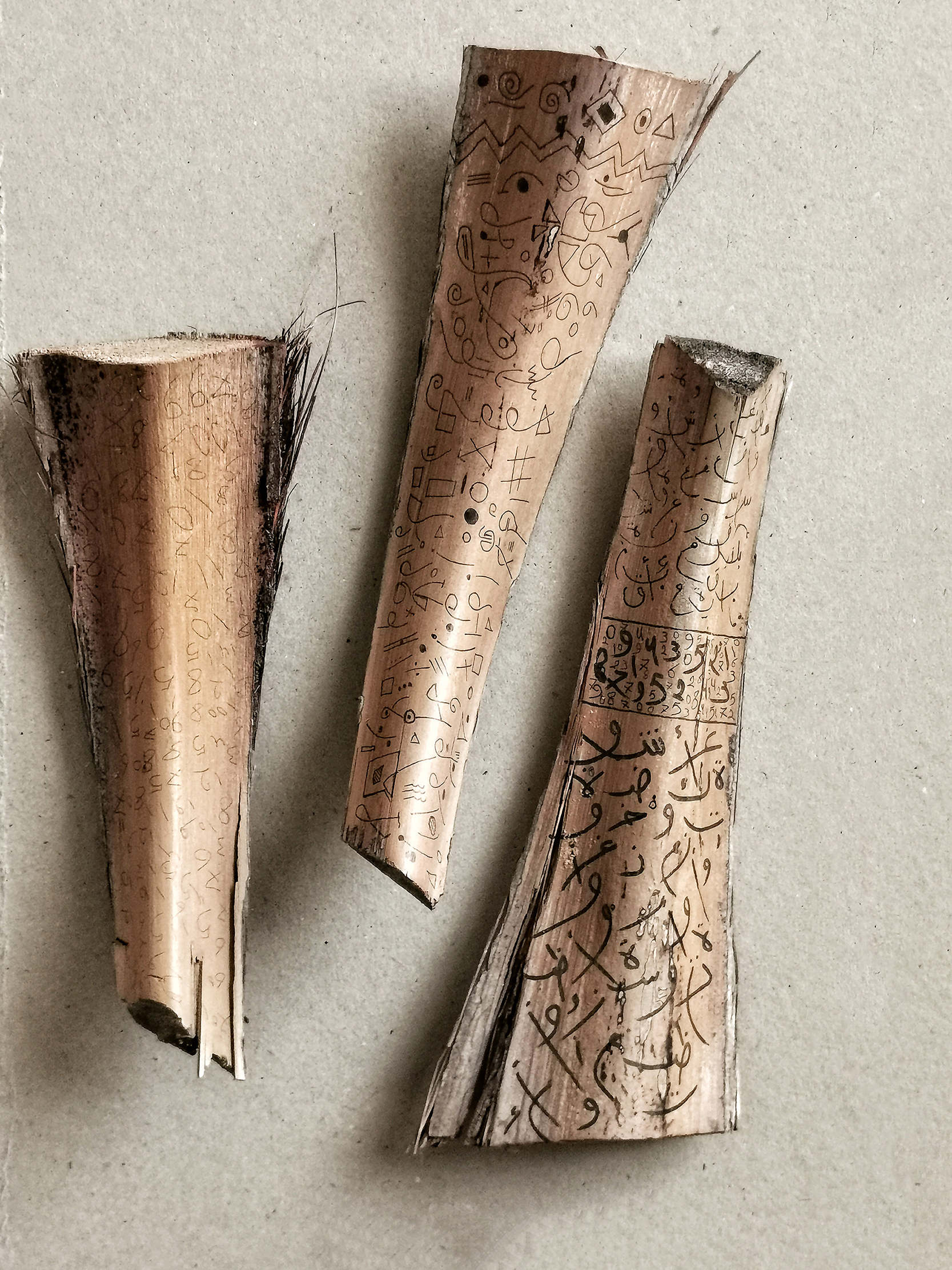 Jassim Al Awadhi's
Communication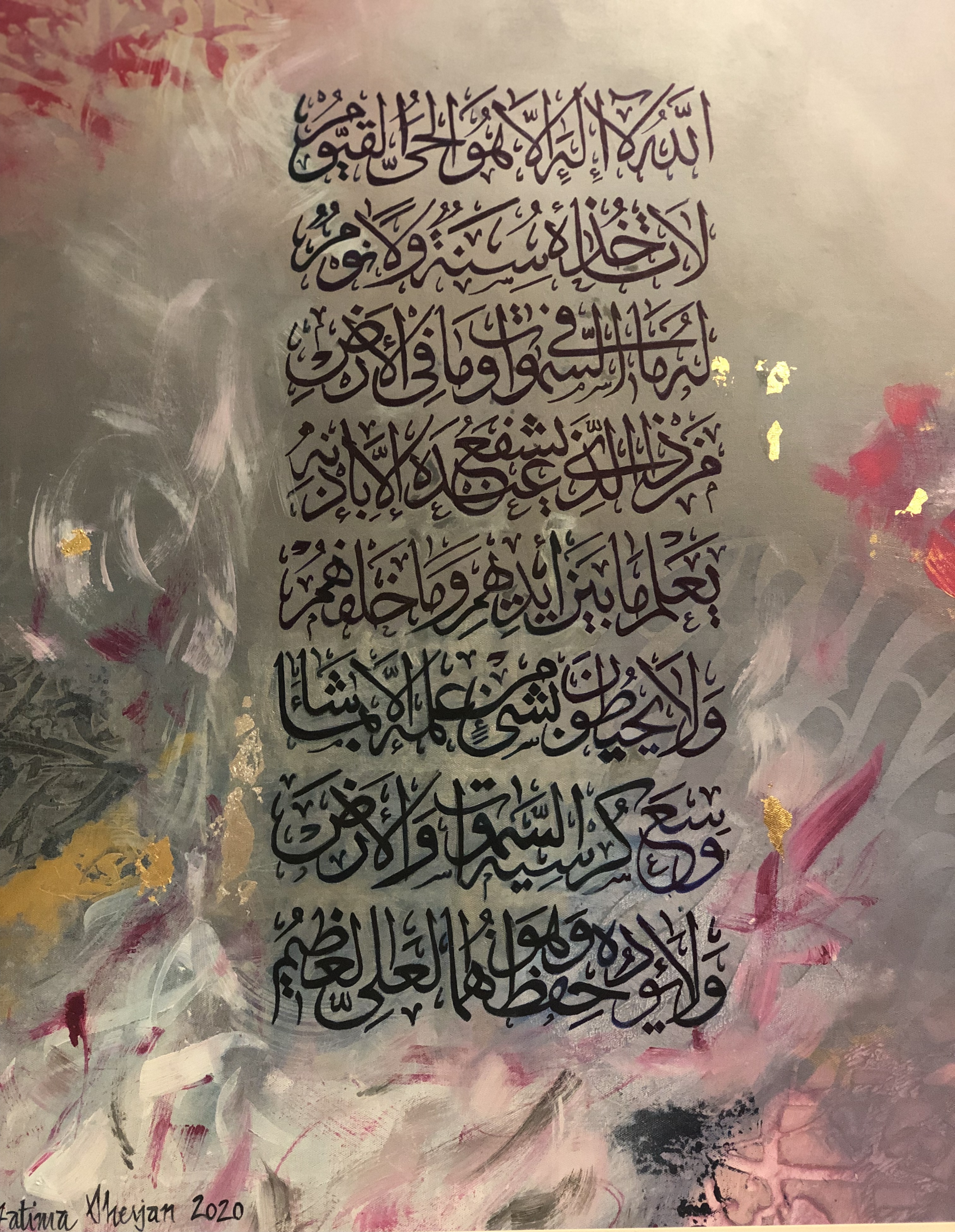 Ayat Ul Kursi
by Fatima Sherjan
The Arabian Gallery offers a remarkable collection of artworks featuring exquisite calligraphic texts, letters, and shapes that are available for exclusive purchase.
We appreciate you taking the time to read our blog post. Enhance your collection with the exquisite artwork available at our gallery. You can view our collection of stunning photographs, paintings, and sculptures on our website. Upon checkout use a special discount by using the code
FESTIVE10
.
Promotion valid for a limited period only.

Feature Image: Fatima Sherjan