The latest edition of the Abu Dhabi International Book Fair warmly welcomed readers, art enthusiasts, and visitors from the UAE, the Arab World, and around the globe. Taking place at the Abu Dhabi National Exhibition Centre from May 22 to 28, the highly anticipated event drew authors, publishers, creatives, and over 1,300 exhibitors representing nearly 90 countries. It was held under the patronage of His Highness Sheikh Mohamed bin Zayed Al Nahyan and organized by the Abu Dhabi Centre for the Arabic Language, a part of the Department of Culture and Tourism, Abu Dhabi. The 32nd edition of this annual week-long affair proved to be the largest to date.
Within this vibrant setting, we took great pride in showcasing our bestsellers and notable works of art by esteemed local and international artists. The incredible art displays within our pavilion drew a constant stream of visitors who were met with overwhelmingly positive feedback from both artists and art collectors attending the fair. It was an honor to have Managing Partner and Group Editor-in-Chief of Motivate Media Group, Ian Fairservice, visit The Arabian Gallery pavilion, engaging with various visitors and dignitaries.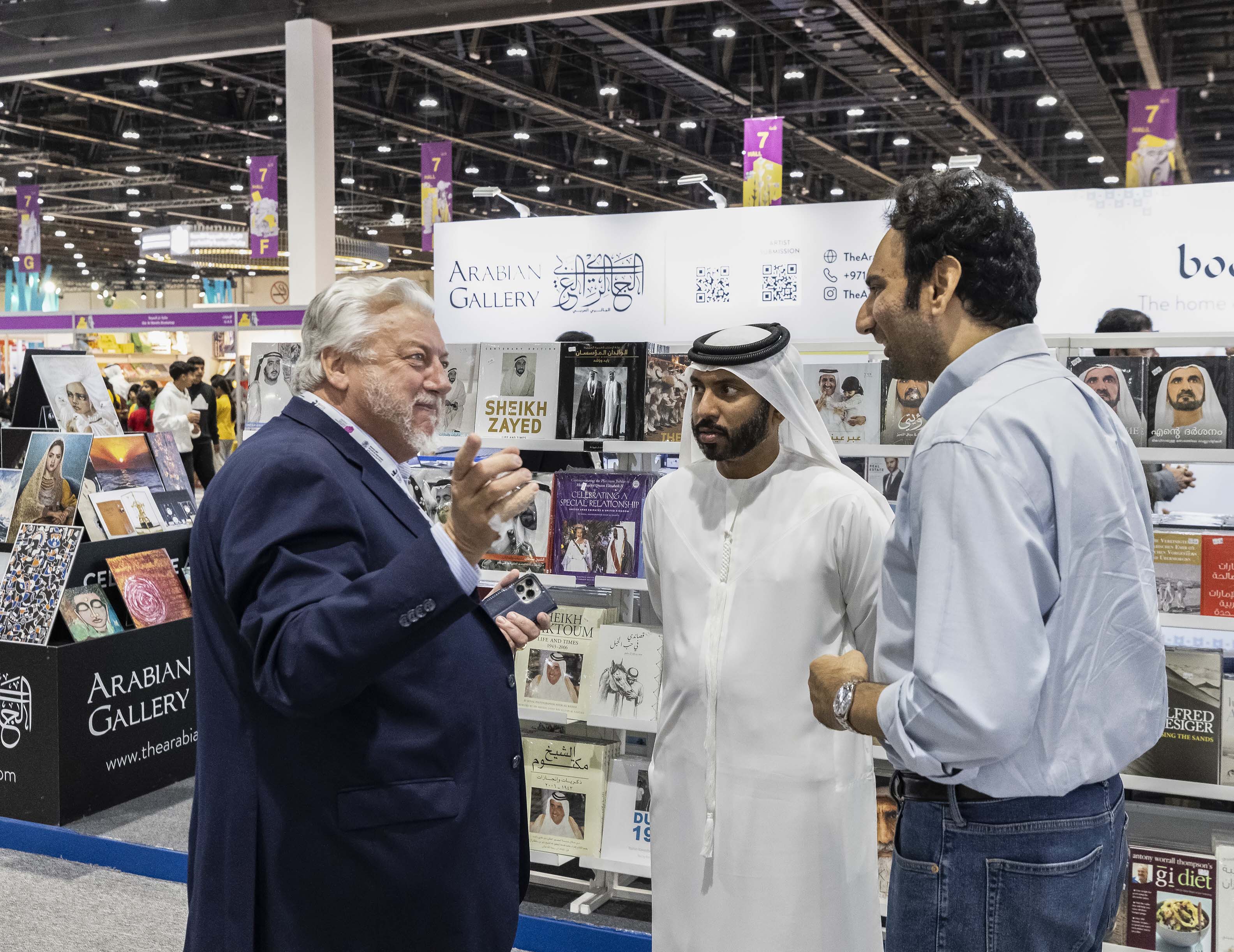 Managing Partner and Group Editor-in-Chief of Motivate Media Group, Ian Fairservice at The Arabian Gallery pavilion.
The Arabian Gallery pavilion presented a distinctive and diverse collection of artwork displays, captivating art lovers who sought to learn more about the artists and the inspirations behind their creations. Of particular interest were Sir Wilfred Thesiger's iconic photographic prints, resonating strongly with those familiar with the UAE's rich cultural history and heritage.
In addition to the art showcased at our pavilion, the event featured cultural, literary, and artistic sessions held at various locations. We were privileged to meet and collaborate with artists from across the Middle East, including Egypt, Jordan, Saudi Arabia, Syria, Lebanon, and beyond. The event showcased a range of art forms such as oil paintings, caricatures, wall sculpting, calligraphy, and pop culture art.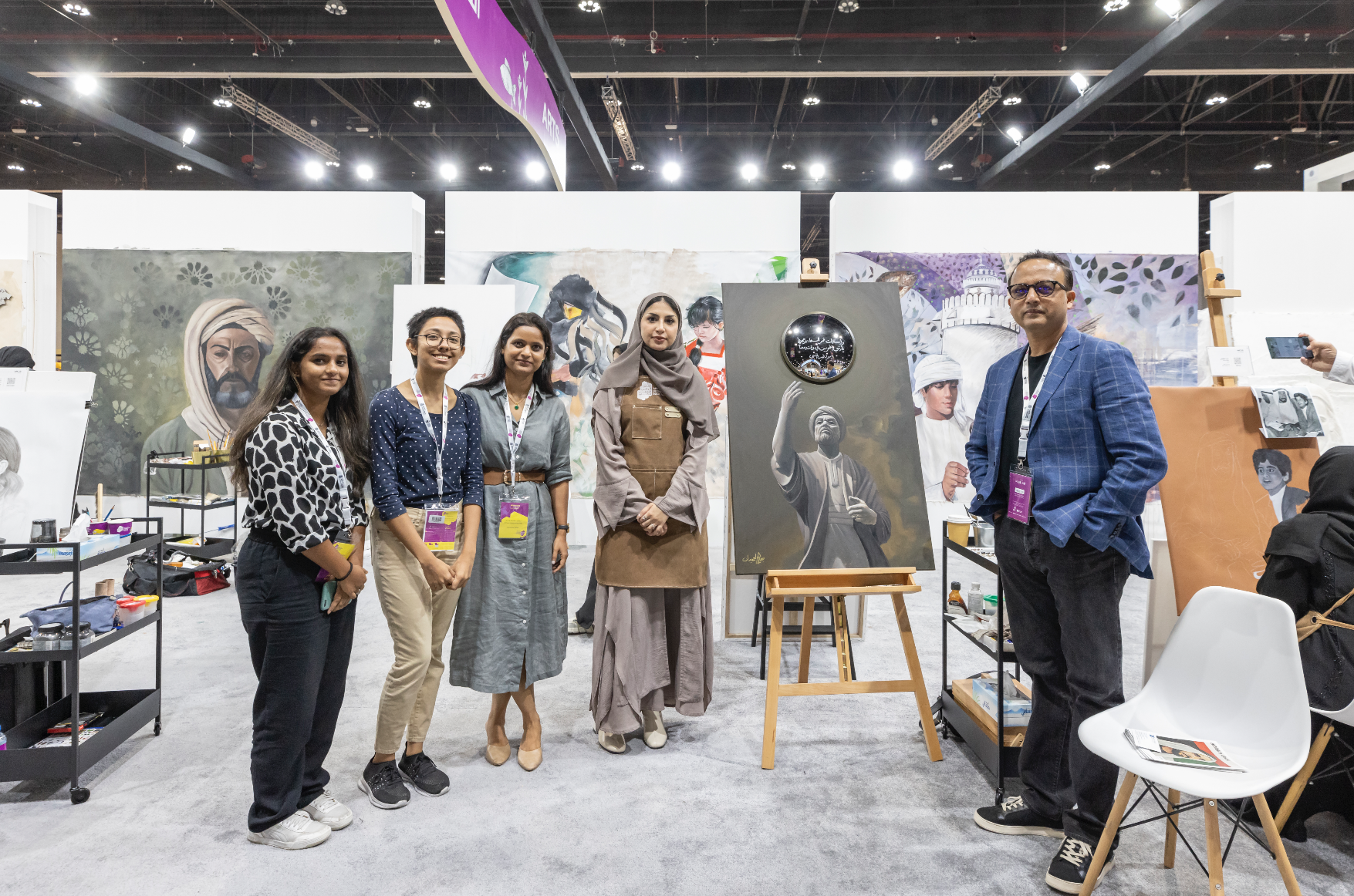 The Arabian Gallery team with Saudi artist Basmah Alhuamidan.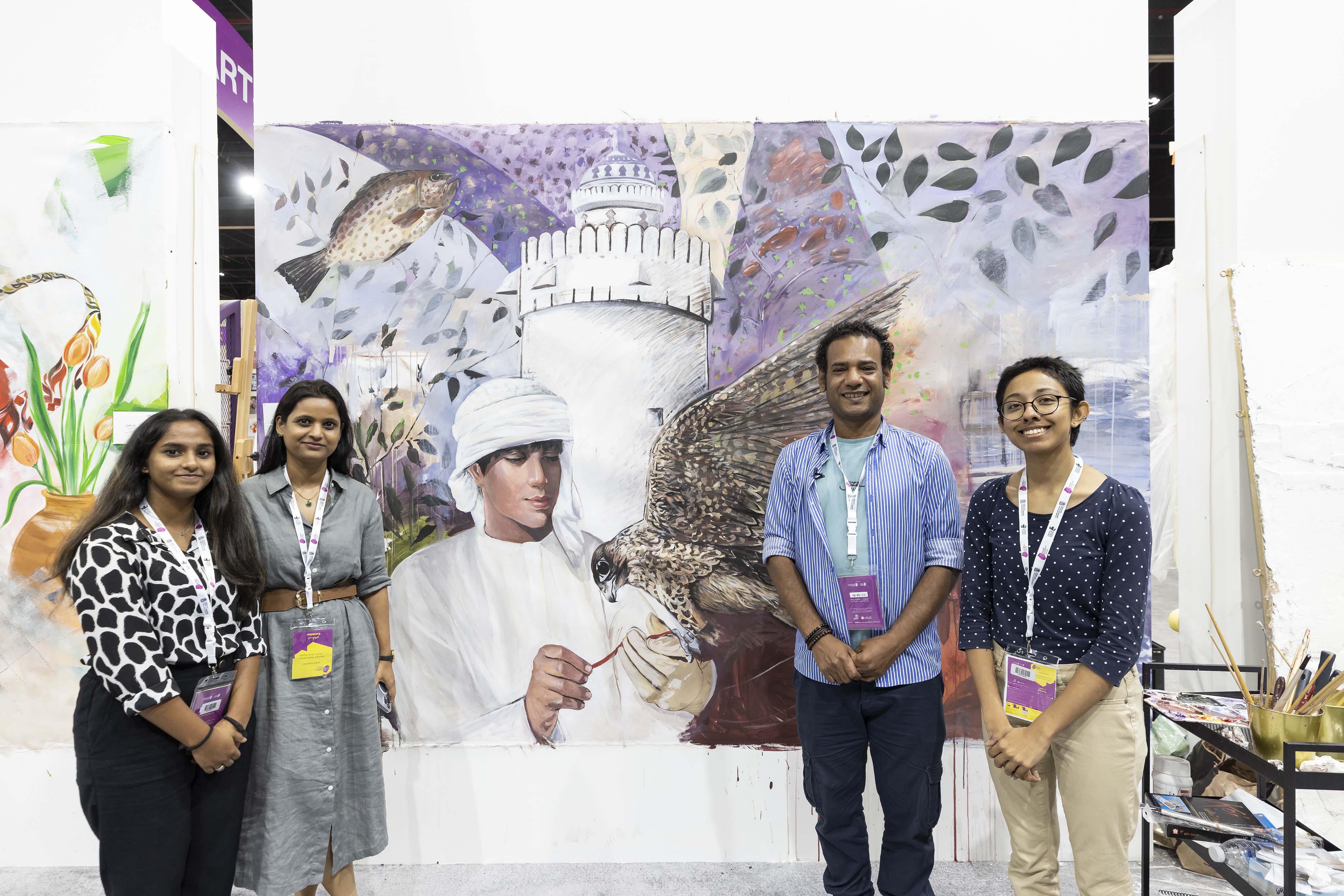 Egyptian artist Assran Abdulelfattah's beautiful mural.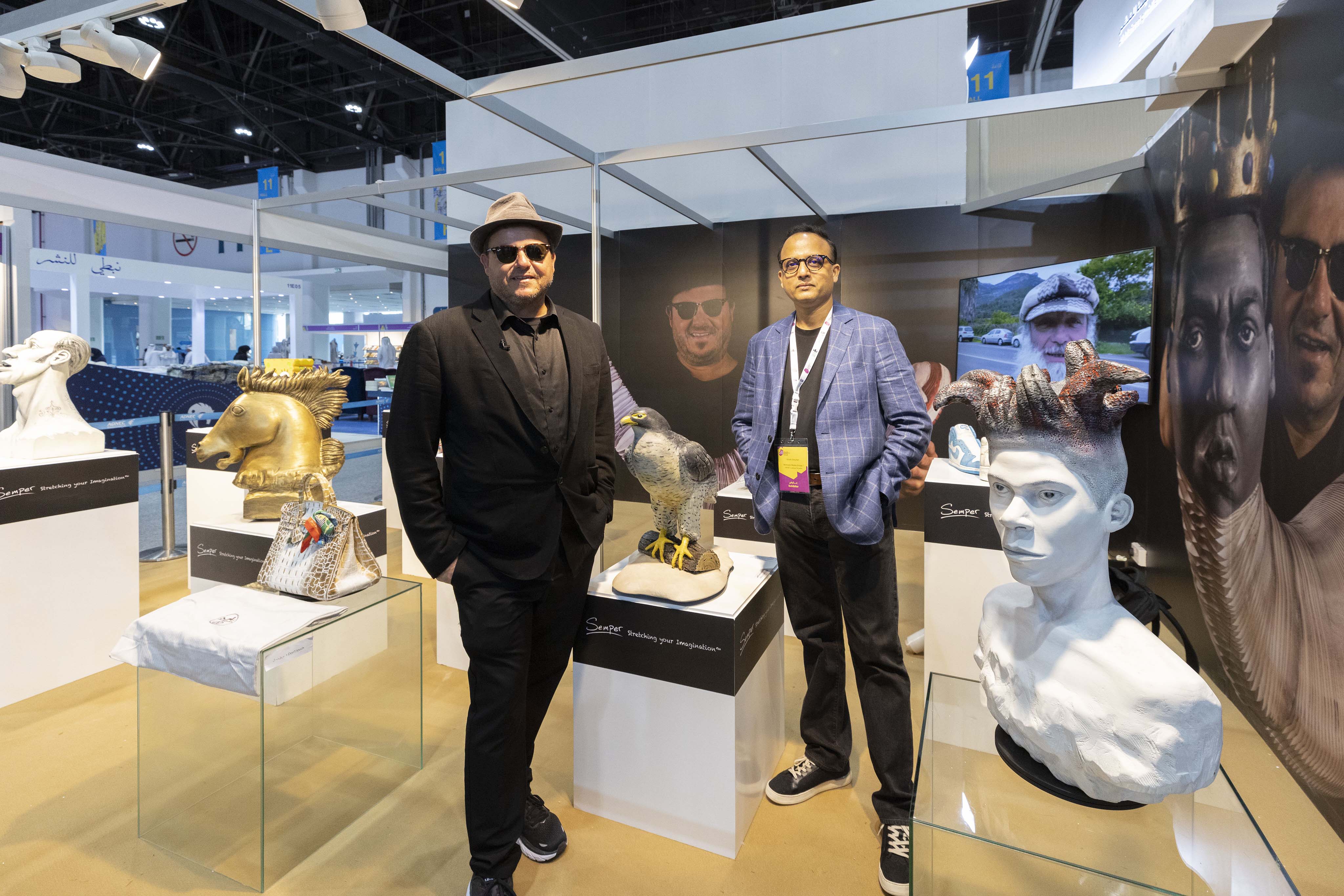 With artist Felix Semper and his stretchable paper sculptures.

Among our personal favorites were Saudi artist Basmah Alhuamidan's painting that beautifully depicted the fusion of tradition and modernity, receiving an enthusiastic response from visitors and peers. We also witnessed Egyptian artist Assran Abdulelfattah's live painting session, capturing hearts with a vibrant Arabic scenery. Additionally, internationally renowned artist Felix Semper amazed audiences with his awe-inspiring paper-based sculptures, particularly captivating children and art enthusiasts alike.
Stay tuned for exclusive interviews featuring these talented artists, delving into their creative vision and their experiences at the fair. Join The Arabian Gallery and embark on an enriching artistic journey that expands your world.