Identity, Power, and Femininity: Glancing through Mai Majdy's striking artworks.
Posted by: Rupashree Ravi
---
Mai Majdy, an innovative visual artist, continuously pushes the boundaries of traditional art, shining brilliantly in the contemporary art world. Through a captivating fusion of imagery and profound messages, Mai's exceptional artworks leave an enduring impact on viewers. Each of her creations embodies the enigmatic realm of femininity, employing vibrant colors and a magical allure that evokes a distinct identity.
With a remarkable collection of artworks, Mai consistently captures powerful moments of strength observed in the women surrounding her, skillfully blending color and technique. Her paintings inspire the senses and touch the souls of those who witness them, showcasing the diversity and vitality of women in Emirati society. By selecting Emirati women as her subjects, she believes that the faces of its people serve as the most authentic mirror of a society. Mai's portrayals of the region's unique traditions and culture possess a timeless and extraordinary quality.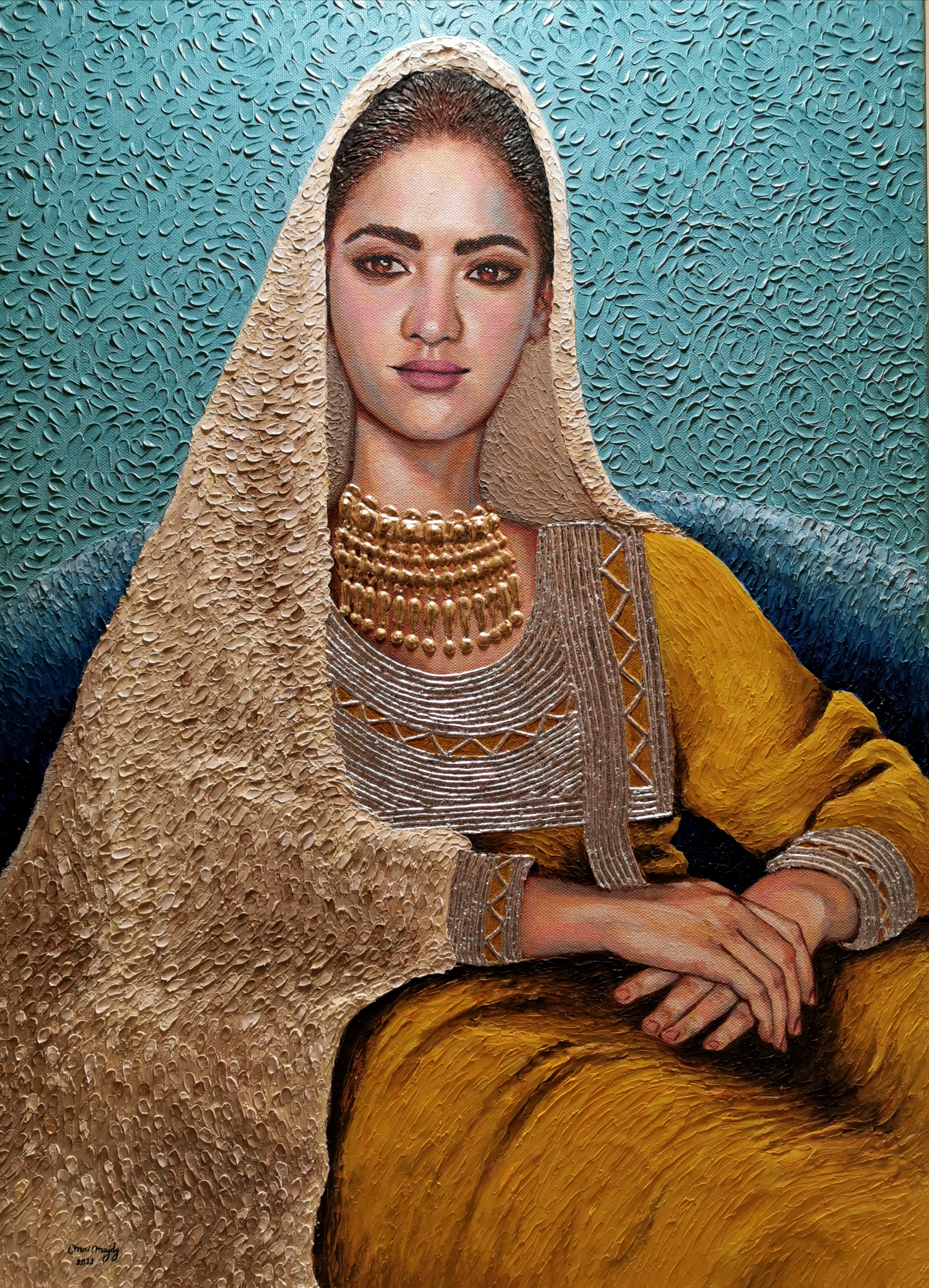 Oil portrait of a young Emirati woman.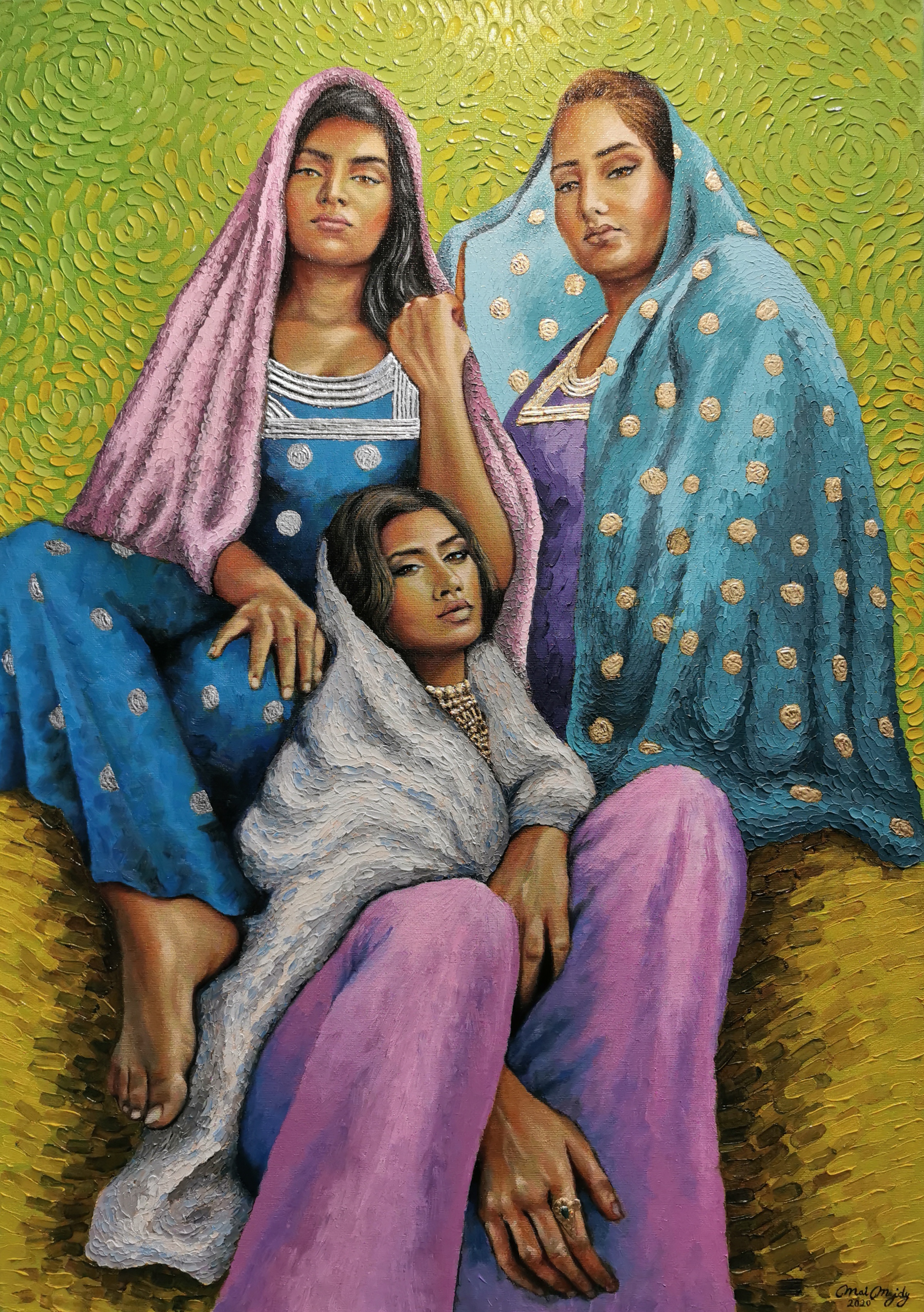 Mai Majdy's depiction of three Emirati women.
In her oil portrait of a young Emirati woman, Mai encapsulates the essence of her subjects. Additionally, her depiction of three Emirati women represents a fusion of originality and heritage, embodying the women of the past, present, and future. Mai draws inspiration from the post-impressionist painter Vincent Van Gogh, renowned for his distinctive style and color palette. Employing oil paint as her primary medium, Mai skillfully captures the awe-inspiring and empowering journey of women, portraying their indomitable strength and self-reliance through her art.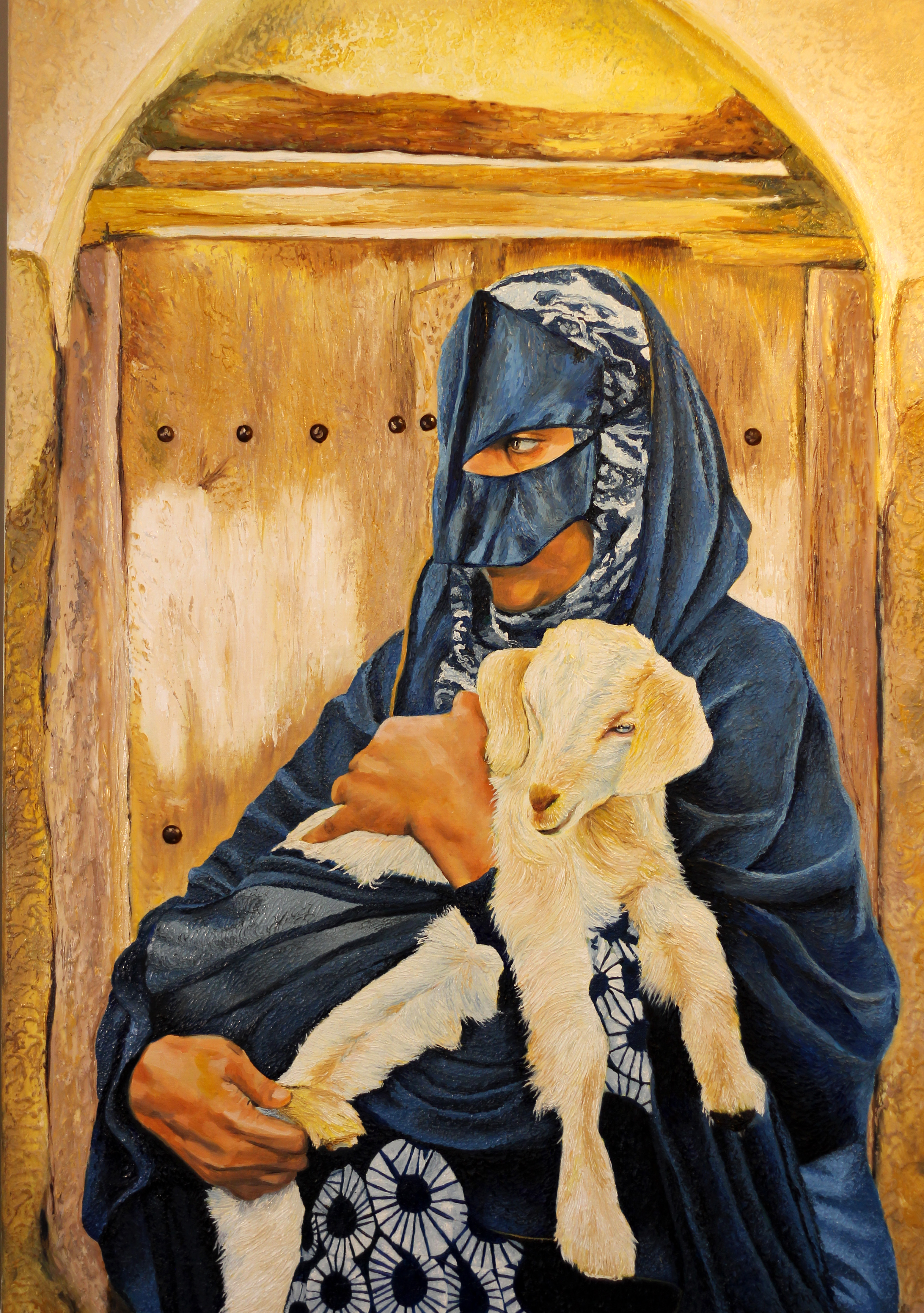 A traditional Burqa-clad woman.
Mai proudly showcases her talent in prestigious exhibitions, including the Sikka Art and Design Festival 2023 and the Art Festival Umm Al Quwain. Her recent exhibition, titled 'I am Here,' garnered immense acclaim from esteemed dignitaries and the local art community. The Arabian Gallery serves as the exclusive home to Mai Majdy's exceptional collection of paintings, which are available for sale, inviting art enthusiasts to acquire these truly unique pieces.
---