Sir Wilfred Thesiger, a renowned British explorer and travel writer, left behind a lasting legacy of his expeditions through Arabia. His journeys in the 1940s took him across the vast sands of the region, where he captured stunning photographs of iconic sites that still stand today. Thesiger fully immersed himself in the Bedouin way of life, embracing their culture and spirit to gain a deeper understanding of the land. He held a deep appreciation for tradition and was open to accepting different cultures and heritages, which drove him on his adventurous journey.
Sir Wilfred Thesiger, 1950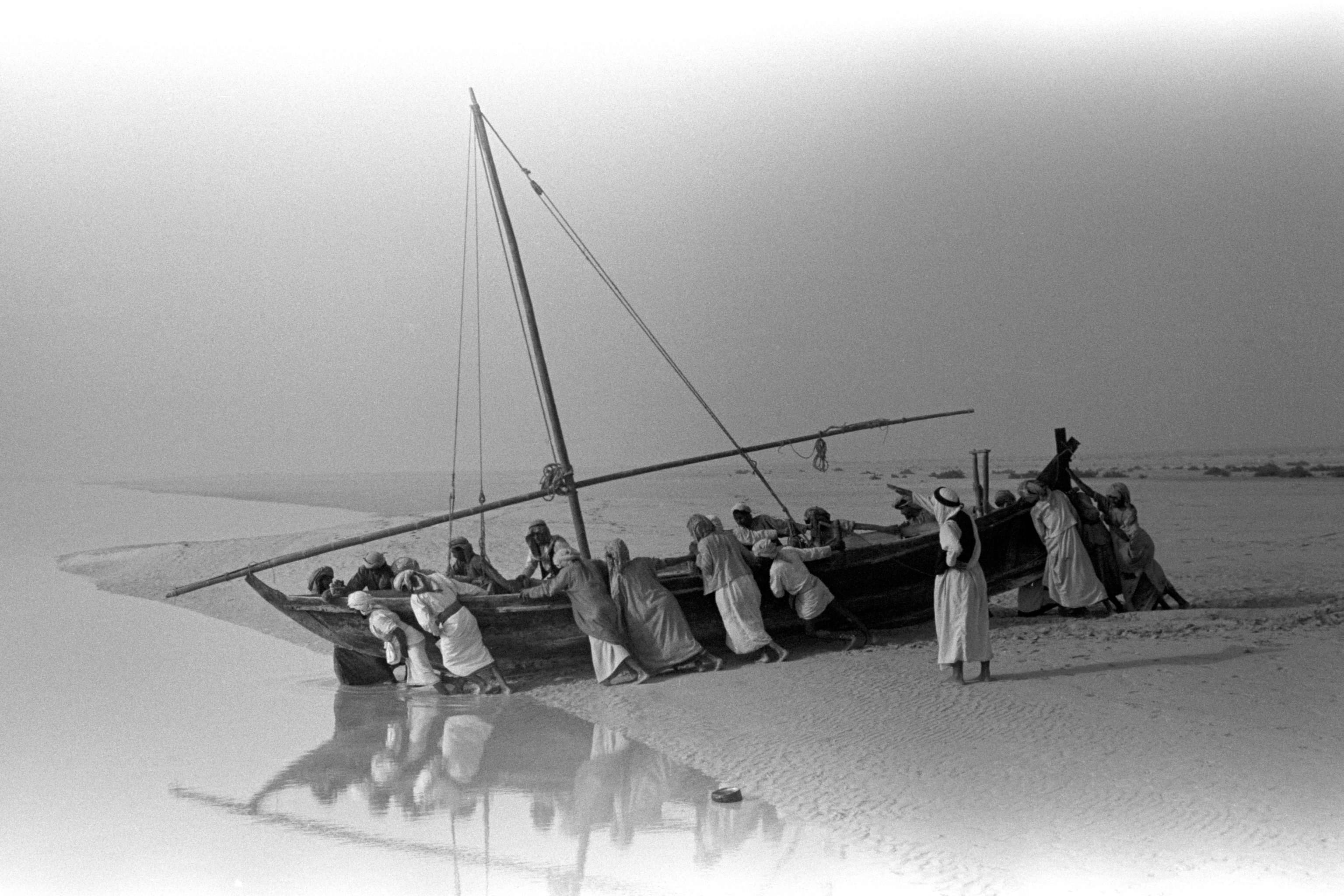 Launching a Dhow, Abu Dhabi, 1948
Thesiger, also known as Mubarak bin Landan to the locals, photographed the late Sheikh Zayed bin Sultan Al Nahyan, the sheikhs of Abu Dhabi, and the tribal communities of Salalah in Oman. His collection of approximately 35,000 images of Abu Dhabi and its surrounding areas, taken during long sail voyages, provides a unique window into the history of the region. Thesiger is also famous for crossing the Empty Quarter, or Rub' al Khali, twice in his life, in 1946 and 1948.
Using his beloved Leica camera, Thesiger documented a thriving Arabia before the discovery of oil, capturing an era when the only means of travel were camels and planes, cars, and skyscrapers were non-existent. He depicted traditional nomadic communities and brought their way of life to the world's attention.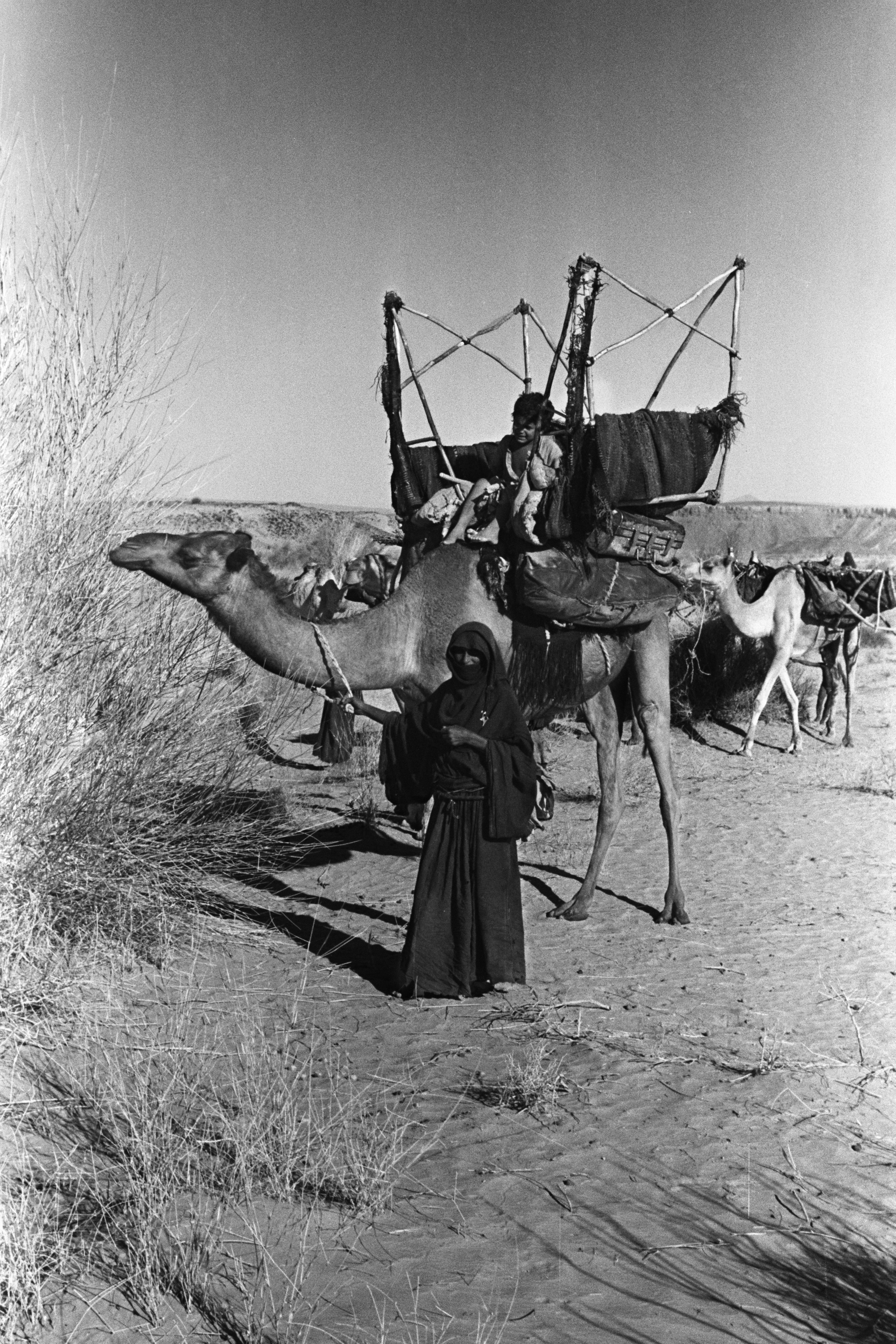 Moving the Family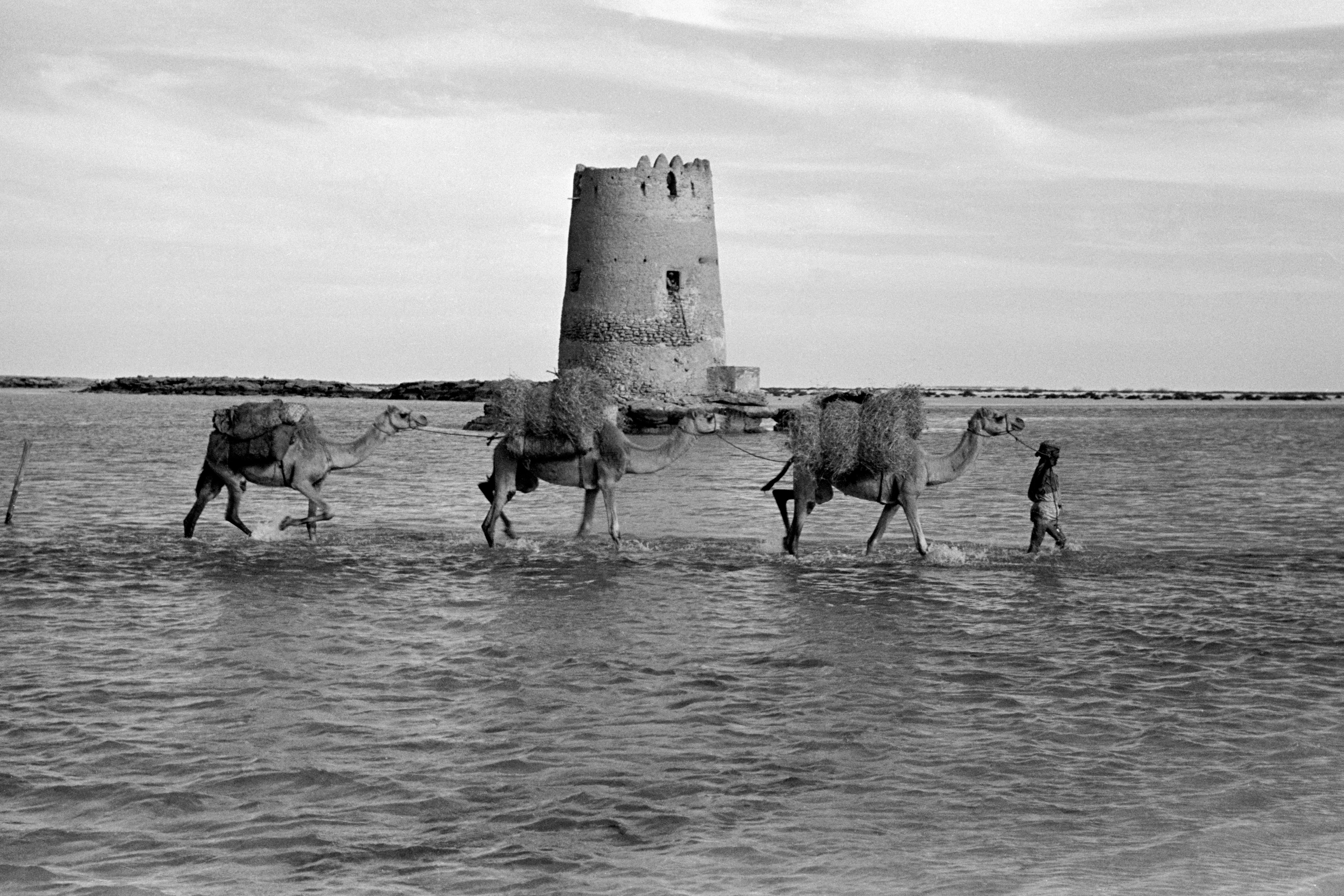 Crossing the Maqta'a to Abu Dhab Island, 1950
Thesiger's passion for exploring the unknown and enduring the complex and intriguing torments of travel led him to fall in love with the desert, and there was no turning back. Despite facing cultural differences and difficult living conditions, Thesiger experienced the true meaning of freedom and comradeship, which fueled his passion to test himself during hardship and danger, leading him to many unexplored countries.
Today, Sir Wilfred Thesiger's iconic photographs are available for purchase at
The Arabian Gallery
, serving as a testament to his greatest expeditions and legacy in Arabia.
We appreciate you taking the time to read our blog post. Enhance your collection with the exquisite artwork available at our gallery. You can view our collection of stunning photographs, paintings, and sculptures on our website. Upon checkout use a special discount by using the code
FESTIVE10
.
Promotion valid for a limited period only.
Feature Image: Sir Wilfred Thesiger